Guiding a forward-thinking organization through digital transformation.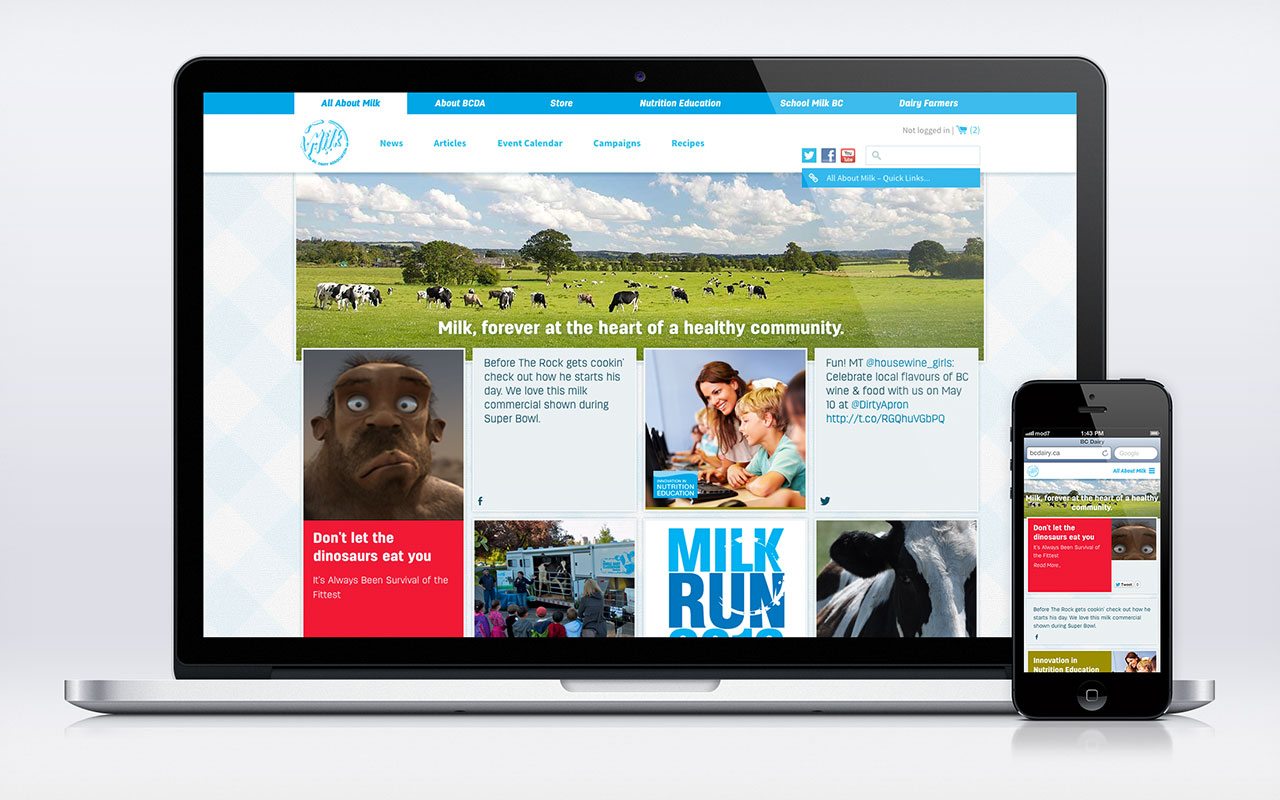 BC Dairy Association is a non-profit dedicated to increasing the consumption of milk in BC and delivering innovative nutrition education programs.
Challenges
In 2011, the BC Dairy Foundation and the BC Milk Producers Association merged to become the BC Dairy Association. The merger posed some challenges from a digital implementation perspective. The two organizations each maintained rich websites and digital channels with vastly different audiences—nearly 20 audience segments were identified, ranging from school children to dairy professionals.
The merger created a new organization that suddenly had a stable of over 45 digital properties to manage. The communications team at BC Dairy Association, made up of handful of subject and marketing experts, were already quite busy, so they brought Mod7 in to both help manage the transition and develop a strategic plan for the future.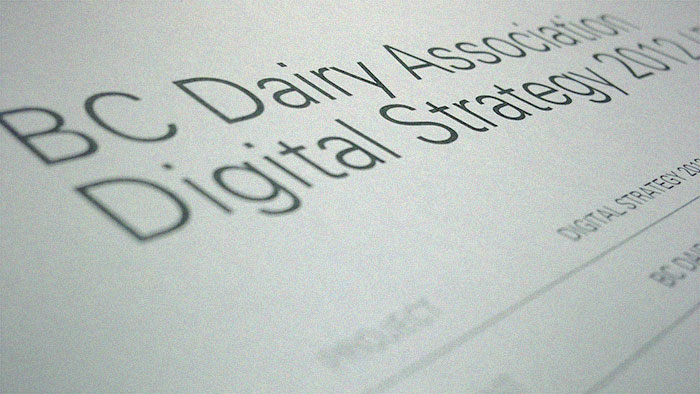 Process
Our in-depth process led us to take a close look at the organization, from technical infrastructure to business requirements. We looked at existing data and usage of their properties, interviewed department heads, audited existing deficiencies, and worked towards an effective digital strategy that met organizational objectives.
We built the BC Dairy Association digital universe around a core property of BC Dairy. At the heart of this digital universe was a web portal strategy with three distinct "pillars" serving three distinct audience groupings, based on proximity to the organization. In the process, their many social media channels and digital properties were consolidated under the BC Dairy umbrella, which allowed the small team to focus their efforts and leverage content across all areas of the organization.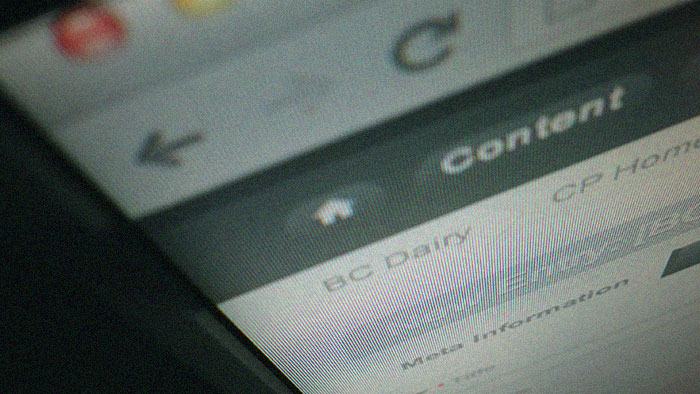 The most visible manifestation of the project is the brand new BC Dairy website, which is social-media-friendly, mobile-optimized, and easy-to-manage by BC Dairy staff. The strategy also brings many disparate digital properties under the control of one powerful Content Management System (CMS), a platform we customized to meet BC Dairy's unique needs. Looking to the future needs of their audience, the site is fully responsive and optimized for display on desktop monitors, tablets, and other mobile devices like smartphones.
Less obvious are the other things we did behind the scenes. We worked closely with BC Dairy staff through workshops and documentation to help them develop a unified tone and editorial approach for all communications channels. We established a consistent and unified metrics program available to everyone in the organization, giving them a dashboard overview of how they're doing. We even made it easier for key members of their audience to order educational materials through a brand new online store.
Results
Our solution was designed to:
Improve engagement with BC Dairy's core audiences.
Minimize stale content and abandoned web properties.
Better integrate and promote campaigns and applications across the organization.
Improve social media content quality.
Strengthen and amplify SEO.
Increase the organization's relevance within the Province and Canada.
Position BC Dairy as the trusted resource for all things dairy.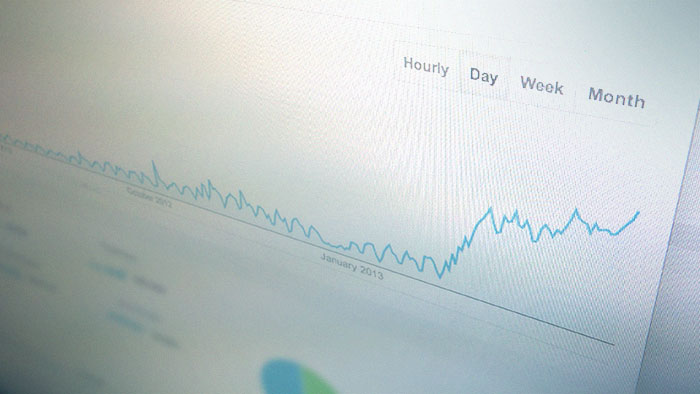 The project was released in phases and completed in January 2013. Many yearly metric targets were achieved or exceeded within the first two months since the completion of the project. Unique visitors to the site grew 239% percent in that first two month period alone.