When it comes to localization, it's not a small world (after all).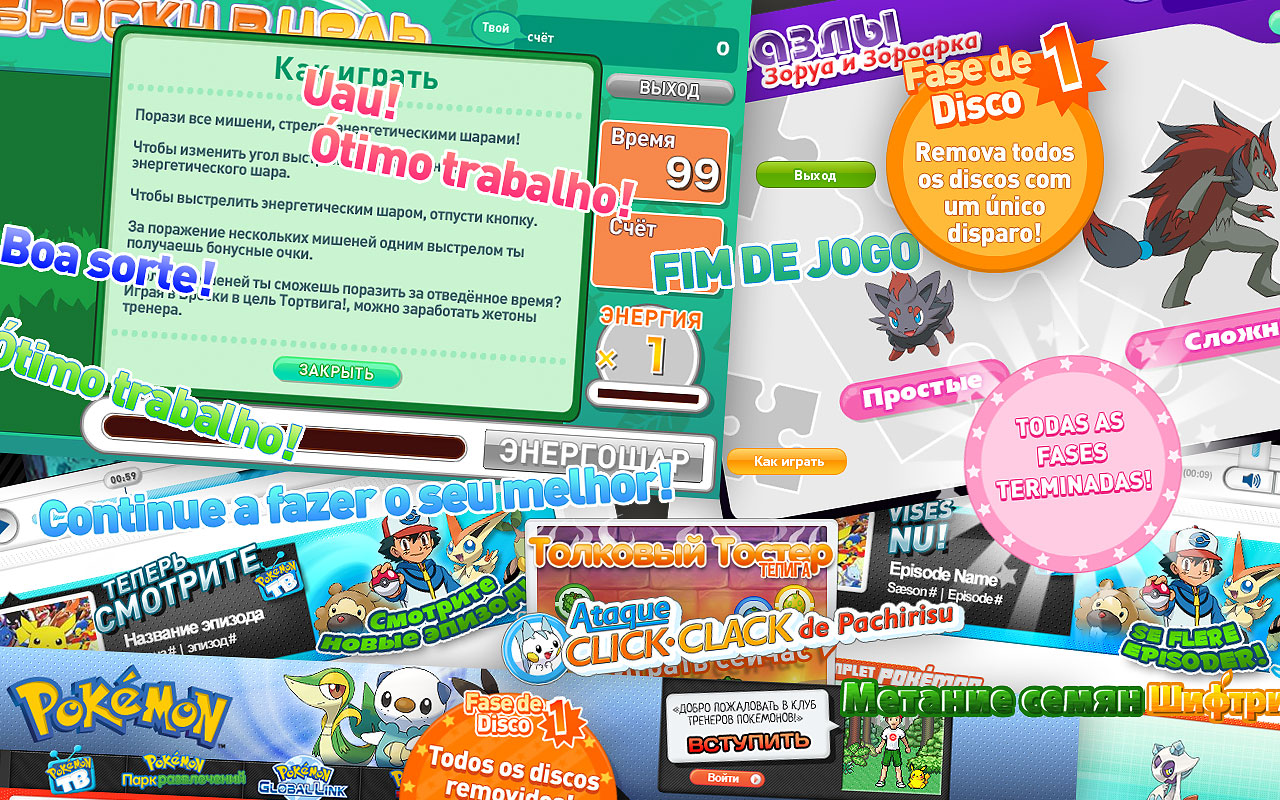 ​Pokémon is a world-wide phenomenon that's been capturing the imagination of kids (and adults) since 1996. The Pokémon Company International (TPCI) is responsible for the brand management, licensing, and marketing of the Pokémon property outside of Asia.
Challenges
Pokémon fever had consumed the world, but their web presence wasn't keeping up with the needs of their rabid fan base. Each geographic region had its own disconnected web presence (or no web presence at all). The challenge was to deliver the premium content offered on pokemon.com to as many international fans as possible.
TPCI and OpenRoad brought Mod7 in as a key design and front-end development partner to lead the visual translation of the interface and games. The task was no picnic: each English title, logo, and interface element had to be painstakingly recreated in the target language. New standards needed to be developed for edge cases, and, in many cases, animations and games needed to be rebuilt to accommodate a new localization schema.
Process
The first phase focused on six key regions: United States/Canada, UK/Ireland, France, Italy, Germany, and Spain. Mod7 led the charge of an exhaustive design audit of the existing site to help coordinate translation efforts.
We quickly discovered it wasn't simply a matter of swapping old text with the translated text. In the translation, meanings and word counts shifted dramatically, affecting not only the balance of designs and graphic treatments, but also the techniques and core semantics of the communication itself. Working with content and language experts from around the world, we reinterpreted the logo and interface elements to communicate effectively in the targeted language. But more than that, we devised a system whereby new languages (and the inherent uncertainty introduced by translation) could be accommodated by the interface.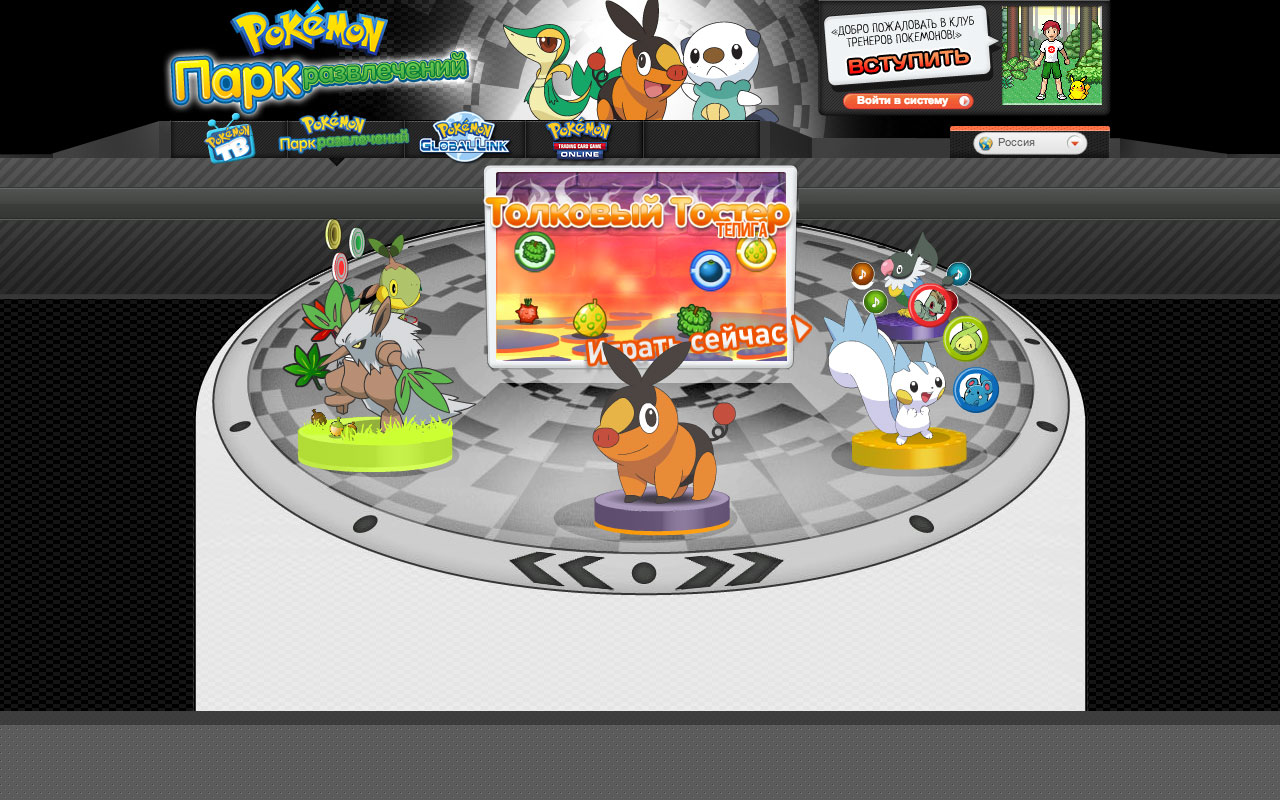 We rebuilt the popular Flash™ games on the site to integrate with dynamic language packs, ensuring that future localizations would be seamless. A new master language selection screen had to be designed, as well as a re-factored site navigation that could accommodate language switching and multiple character sets.
And that was the easy part.
Phase Two ramped up the difficulty level: we tackled new regions with new character sets (like Russian... hello, unicode). We discovered that many of the existing Western fonts used on the Phase One sites didn't support the majority of unicode characters needed. So in addition to finding appropriate Cyrillic substitutes to Western-based typefaces, we had to design new font faces and, in many cases, to ensure that the design maintained the brand identity across all languages and regions.
Results
As is the case with any massively-complex project, tasks slip and slide, and schedules get threatened in the persistent "fog of war" that comes with multiple teams and tight timelines. But Mod7 went above-and-beyond to remain efficient and productive even while staying responsive to last-minute and shifting project needs. Thanks to the solid effort of our partner, OpenRoad, the new localized sites rolled out over 2011 and 2012. Following the initial launch, online traffic to the Pokémon site doubled over a three-month period. The world was obviously ready for some great Pokémon content and Mod7 was happy to help move the brand into new territory.