​Increasing customer satisfaction & organizational efficiency with user-centred design.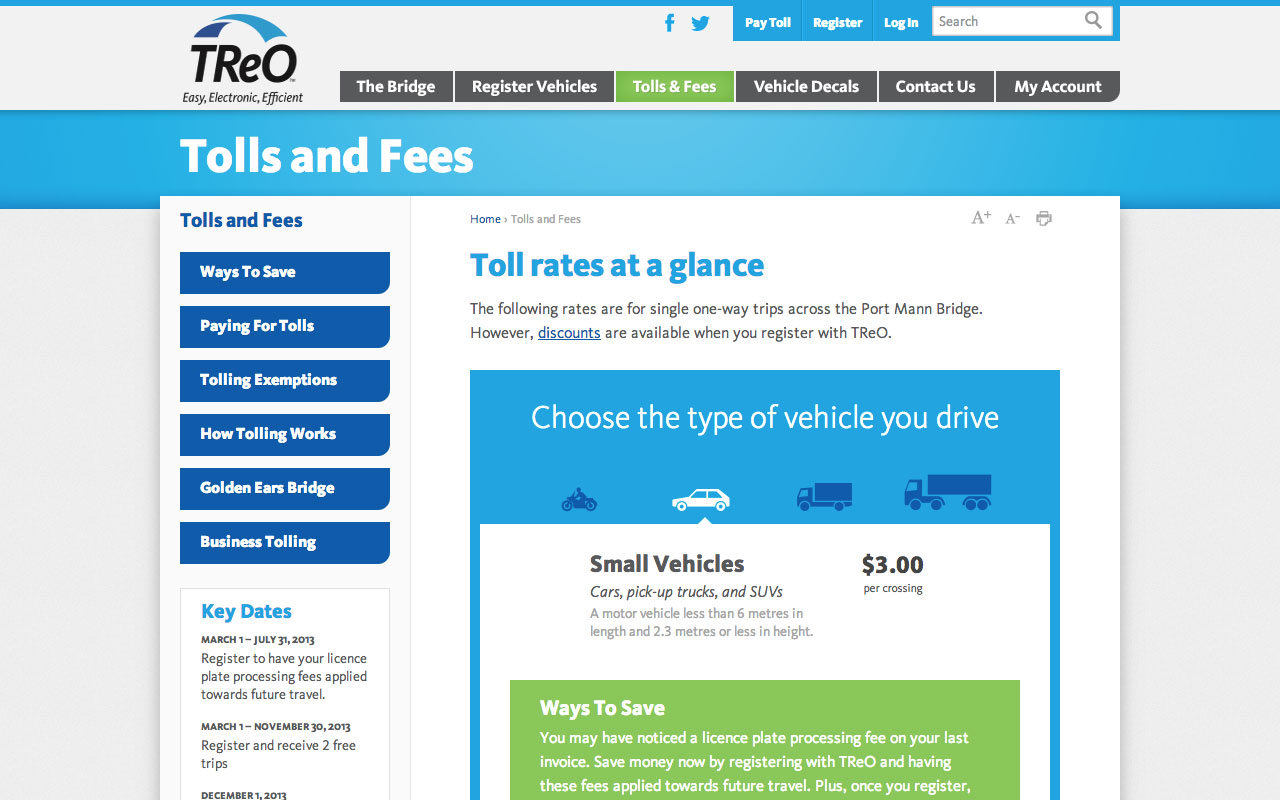 ​TReO is the public face of British Columbia's new 10-lane Port Mann Bridge, which opened to traffic in 2012.
Challenges
Let's be honest: no one likes paying tolls. And electronic registration for these "open road tolling" systems has been anything but easy and efficient over the past few years. But what if we could take design principles used by successful ecommerce leaders and apply that to the electronic registration process for tolling? Could we use design to help deliver on TReO's brand promise of "Easy. Electronic. Efficient."? And what impact would that have on the bottom line?
Process
Our vision for the TReO website was to create the first customer-centric web experience for tolling—a clean and refreshing interface that users would find friendly and accessible.
Working within the overall strategy of the project's lead digital vendor (OpenRoad Communications), Mod7 was responsible for the site's art direction, visual design, and HTML/JavaScript development. A design audit of successful and emerging ecommerce solutions helped us hone a visual design language that both savvy consumers and wary beginners could understand, while minimizing project risk by avoiding ineffective user patterns. By merging Mod7's award-winning design sensibility with OpenRoad's proven user experience capabilities—and by placing the customer first—we helped craft the strategies and tactics needed for a solid registration and toll payment experience via the TReO website.
Results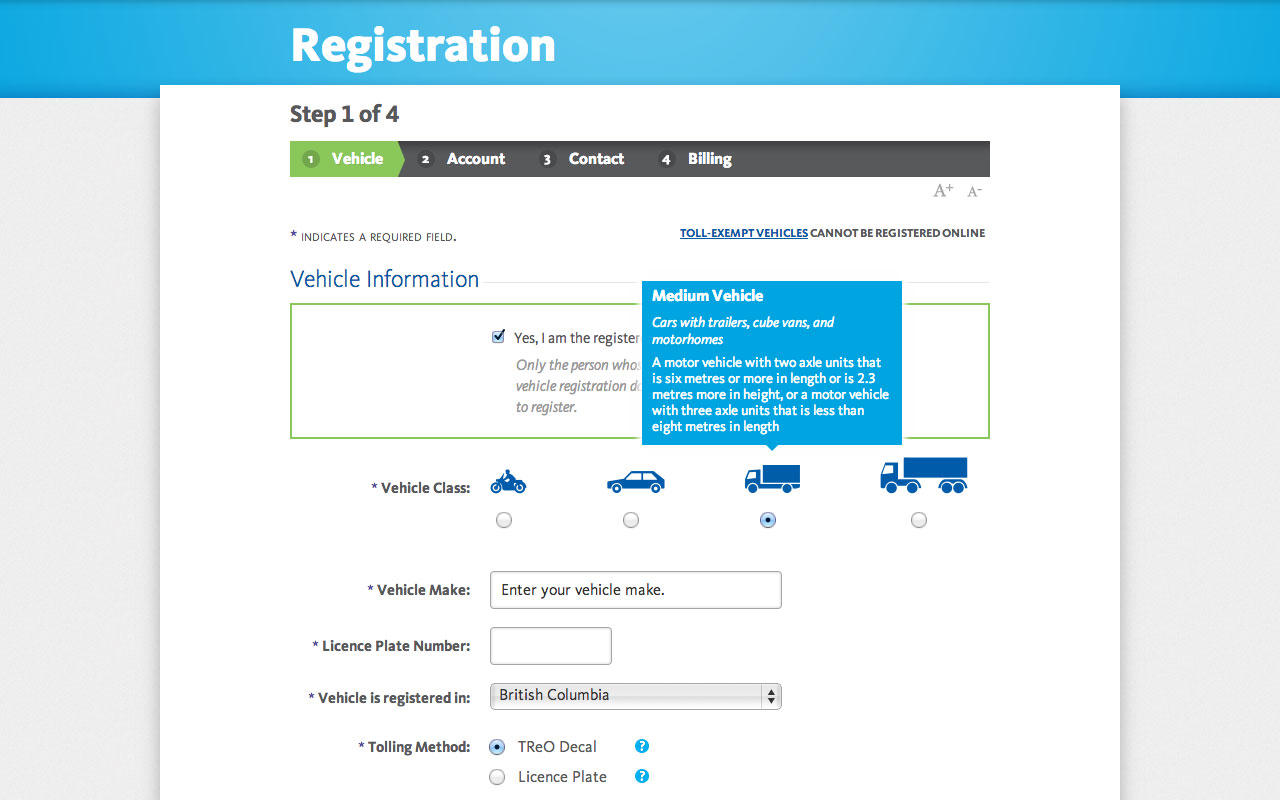 The first phase of the TReO tolling platform launched in September 2012. Within one month of launch, over 100,000 decal registrations had been processed online. And the benefits weren't just limited to giving customers an easy experience. All those online registrations helped to save the organization time and money by driving customer service needs through a self-service website, rather than service centre walk-ins or phone calls. Soon after launch, additional online services were rolled out, including statement viewing and enhanced account management features.